Dear Dr. Jan-Urban,
It is with great pleasure that we invite you to participate in the
Roundtable
with international participation for the
Day of Local Self-Government in Ukraine
Local Self-Government in the Conditions of
Reconstruction of Ukraine:
"Challenges and Prospects"
Educational and Scientific Institute of Public Administration and Civil Service
Taras Shevchenko Kyiv National University
December 9, 2022
12:00 p.m. to 2:00 p.m.
Questions for discussion:
1. Exercise of the powers of local authorities during wartime
and management of crisis response to challenges.
2. European integration vector of community development.
3. Stability, cohesion and ability of communities to rebuild.
4. Institutional capacity and professional competence.
Kind regards
Larysa Komakha
Director of the Educational and Scientific Institute of
Public Administration and Civil Service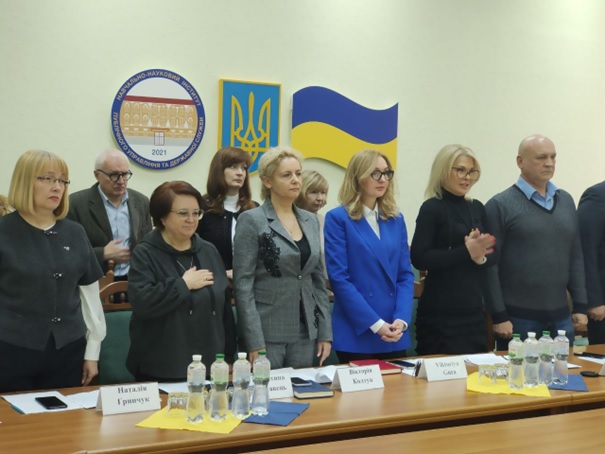 Opening Session of the Roundtable Conference
Prof. h. c. mult. Doctor h. c. mult. Fil. Dr. Jan-Urban Sandal
Executive Director and Owner of Fil. Dr. Jan-U. Sandal Institute
Excellence in Science and Education
Professor Chair Chernivtsi Schumpeter Centre for Economic Research, Yuriy Fedkovych Chernivtsi National University, Chernivtsi, Ukraine
Patron of Harvard University Archives, USA
Honorary Professor Chernihiv Polytechnic National University, Chernihiv, Ukraine
Honorary Senior Fellow Science Technology and Training OMEGA Institute, Hanoi, Vietnam
Doctor Honoris Causa Alytaus Kolegija University of Applied Sciences, Alytus, Lithuania
Addresses the participants of the Roundtable Conference:

Remote format presentation on the Zoom platform